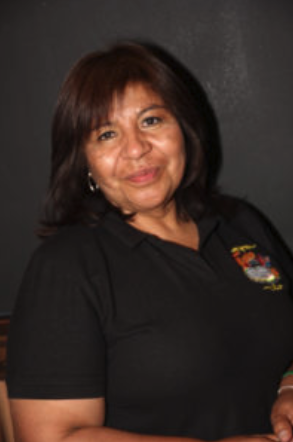 Patricia Corrales
PRESIDENT
Brief info
Ms. Corrales is a business and community leader in Washington. DC. Her contributions as professional and a community organizer has help build the strong foundation that has help Latino-owned enterprises and Latino-led nonprofit organizations flourlsh and prosper for the advancement of all Latinos in Washington, DC. Over the 30• years, Ms. Corrales has mentored and coached entrepreneurs and community leaders to ensure Latinos are an integral fiber of this vibrant and great city.
Ms. Corrales is the President of Flesta DC, which hosts the largest Latino Festival in the region with over 150K participants-now celebrating its 46th year anniversary. Past roles include Board Chairperson of National and Local organizations such as the National Hispanic Contractor's Association. DC Hispanic
Contractors Association. Mayor's Office on Latino Affairs and a past Commissioner of the DC Housing Trust Fund.
Furthermore, Ms. Corrales also owns her own company. Capital Construction Enterprises Inc. a minority, woman owned CBE in the District. Through her business endeavors she has helped build schools, churches, office building. homes and apartments.
She has helped build people dreams, those of her community. and personal dreams that motivated her to leave dire conditions of her native land. Ike those of many immigrants, to make a better life here in DC.
Among her greatest accomplishments is to have raise three children, in a loving home in Ward 4.